Why should I work with a CISSP degreed professional, when reviewing my IT Security needs?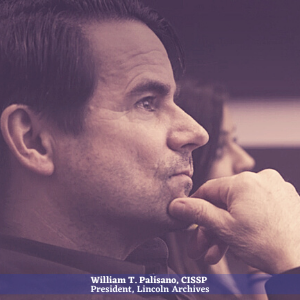 "The CISSP is one of the world's most valued information technology and information security certifications. With a proven track record over 25 years in the making, the CISSP truly demonstrates that you are at the top of your cybersecurity game in terms of both knowledge and experience."
(Full Article:)
https://www.isc2.org/Articles/7-Reasons-Why-You-Should-Pursue-CISSP-Certification
"Many certification roadmaps include (ISC)2's CISSP (Certified Information System Security Practitioner) as a crucial cybersecurity certification to consider… One example is the CompTIA IT Certification Roadmap, which places CISSP in the "Expert" column of the Information Security pathway. The CompTIA roadmap of IT certifications is not alone in recognizing the importance and value of the CISSP. CISSP is a widely desired indicator of knowledge, experience and excellence on the resume of many IT professionals. CISSP is not just recommended by industry groups—it has achieved its respected position as an important IT certification through practical observation…"
(Full article:)
https://www.globalknowledge.com/us-en/resources/resource-library/articles/cissp-certification-is-an-indicator-of-cybersecurity-expertise/
Popular Services:
Risk Assessments
IT Security Assessments
Vulnerability Scans
Email Threat Scans
Suspicious URL or Suspicious File ANALYSIS Scans
Data Breach Response Policy Development
NIST Computer Incident Response Policy & Planning Guide Development
Data Protection Policy, Program Reviews & Testing
Cyber Liability & Breach Insurance Policy Requirement Compliance Reviews
New York State SHIELD Act Compliance Reviews
New York State Department of Financial Services Cyber Security Requirements Compliance Reviews"